Kids parties in Peru
Who we are: we are dedicated to preparing buffet'sy cakes for any occasion. We have 12 years experience using our creativity and good taste. .
Multiofertas - ¿Qué estás buscando?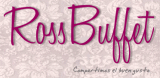 Who we are:
We are dedicated to preparing Buffet'sy Cakes for any occasion. We have 12 years experience using our creativity and good taste.
We believe that the most important in our work is innovation.
Mission:
Satisfy customer needs with a strong commitment to providing the highest standards of quality and professionalism, competitive prices that allow for growth, maintaining a pleasant work environment, clean,
More...
Multiofertas - ¿Qué estás buscando?

Rent of deformantes mirrors for infantile celebrations. They are laughed to outbursts of laughter.
Payasos y hora loca en los Estados Unidos - AmarillasEstadosUnidos.com
Somos marife eventos infantiles y te ofrecemos lo mejor en show infantil, contamos con un gran staff de payasos, animadoras, bailarinas, muñecos de todos los...
Decoration company dedicated to the production and organization of particular at children's parties and we empresaral decoration service, rental of tents, inflatable jumping bed etc.
We are a company dedicated to decorating and organizing all kinds of parties, both children, and adults, and everything related to decoration and events, we use the best materials with
More...
Productions akemy is preparation a very exciting and spectacular show by the day of your birthday with all favorite personages of the magical godfathers, you only must choose them and
More...
Hechoencasa Palomares - Qlyque.com
http://www.qlyque.com/hechoencasa_palomares
Buffet service and catering for all types of social and business event, the best buffet at your table at reasonable prices. Service waiters, hostesses,...
Our company A-1 in children's events, we provide a quality service, education, 100% interactive.

Show of Disney Princess, Ben 10, Spiderman and fashionable characters
Plan your combo and you will have unbeatable prices,
- Cute cheerleaders.
- Elegant clowns.
- Dolls of all time (clean).
- Puppet show for children with special characters.
- Face painting.
- Snack popcorn
More...
We are your new friendly of dfantasy shows, infantile spectacles a company of infantile entertainment, constituted by young people by far talent, professionals with formation in action, theater pedagogy and
More...
Guía de trabajo y empleos en Peru - GuiaTrabajo.com
http://peru.guiatrabajo.com
Encuentra trabajo o personal en Peru. Anuncios gratuitos con curriculum.
We color and fantasy meets your cute face painting, children's mini spa, creative crafts, mini catwalk, lights, snacks trolley, souvenier, cakes, gifts and more for all types of events.
It is a company dedicada100% to amuse children, counting his time with a staff of professionals in education and a cast able to meet each of its requirements. entertainment by
More...
Nuestras Páginas Amarillas en Español
Les invitamos visitar también: