German Sachicheria authorized operators offer for your events our product line:
choripanes, sandwiches, salchipapas, drinks
Lima, miraflores - Miraflores - Lima - Peru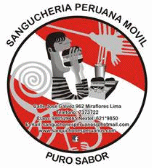 Enjoy the traditional Peruvian flavor experience we offer the best service at home wherever you want.
We serve all types of corporate events, social celebrations and various special occasions.
- Miraflores - Lima - Peru
Fast food in Lima
We are a fast food restaurant style "taco shop", where they can find a variety of delicious donkey 7 inches, fries and various dishes of...
Aracena 309 - Santiago de Surco - Lima - Peru